This guarantee covers the Passivent Airscoop®, Airstract® and Hybrid Plus Airstract® Roof Ventilation Terminals
Features and benefits
We guarantee the above-mentioned terminals will not leak for 15 years from the date of installation.
The patented double-bank louvre system in the terminal means that your building will be 100% ventilated regardless of the weather conditions.
No servicing is required – there are no mechanical or electrical items, such as actuators, within the terminal to maintain, therefore no external/roof access is required.
Terms & Conditions
The 15 year guarantee period is effective from the date of installation.
The installation must be in accordance with Passivent fixing instructions otherwise this guarantee will be invalid.
This guarantee does not apply to any failure or defect caused by accidental damage, neglect, abuse, misuse, alteration, shipping damage, unauthorised repair or modification, or causes external to the product such as, but not limited to, a natural disaster.
This guarantee is in addition to your statutory rights and is transferable to any future owner of your building provided that the terminals have been paid for.
You can download a copy of the details of the guarantee here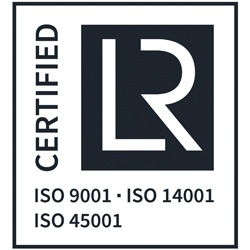 Passivent is certified under the ISO 9001 quality standard, ISO 14001 environmental standard and ISO 45001 health and safety standard.