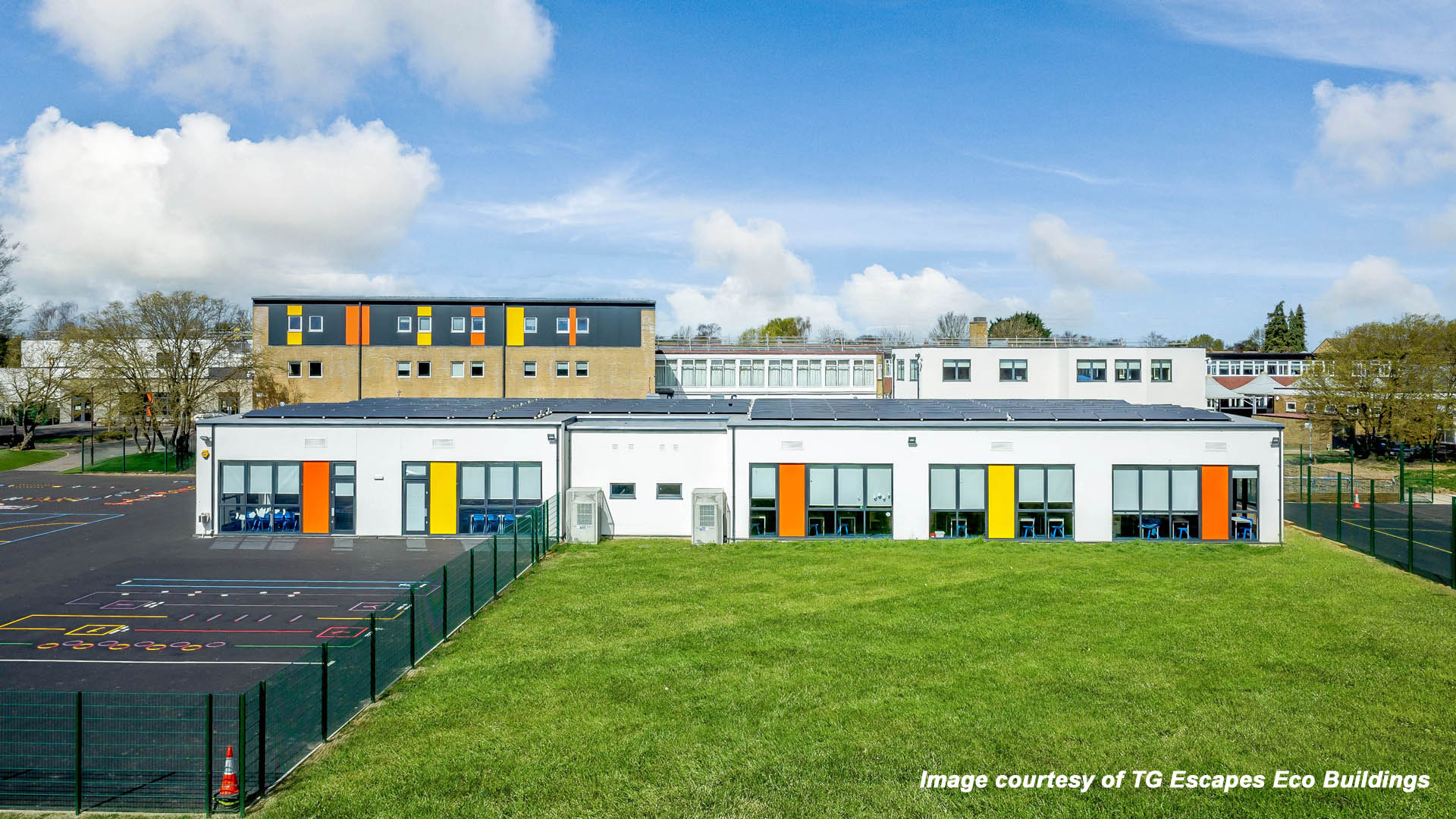 Education sector
Whether it's a nursery, primary school, high school, further education college or higher education institution Passivent offers a range of natural and hybrid ventilation solutions which have been tried and trusted in educational buildings. Supplying solutions for educational projects is a core part of Passivent's business but we have also supplied products for many community and cultural construction projects, including churches, community centres, museums and libraries, to name but a few.
*Image courtesy of TG Escapes Eco Buildings
A safe pair of hands
Our long-standing technical reputation is based on more than 38 years of working closely with our customers to gain an in-depth understanding of their natural or hybrid ventilation requirements. Our products comply with the highest standards of quality (ISO 9001), health and safety (ISO 45001) and environmental management (ISO 14001) and are manufactured in the UK at our site in Nottinghamshire.
Comprehensive technical support
Our support to architects, consultants and contractors ensures each project runs as smoothly as possible and achieves the best possible natural or hybrid ventilation strategy. Passivent's experienced Technical, Sales and Commissioning teams are always on hand to add extra value to your project providing customers with a full range of support which includes early design guidance, bulk air flow calculations, thermal modelling (when required), value engineered solutions and commissioning or after-sales services. Other technical support includes structured quotes, site visits, CPDs and a wealth of technical information such as product literature, case studies, BIM objects, NBS specifications, specification clauses, specification documents and sample wiring diagrams.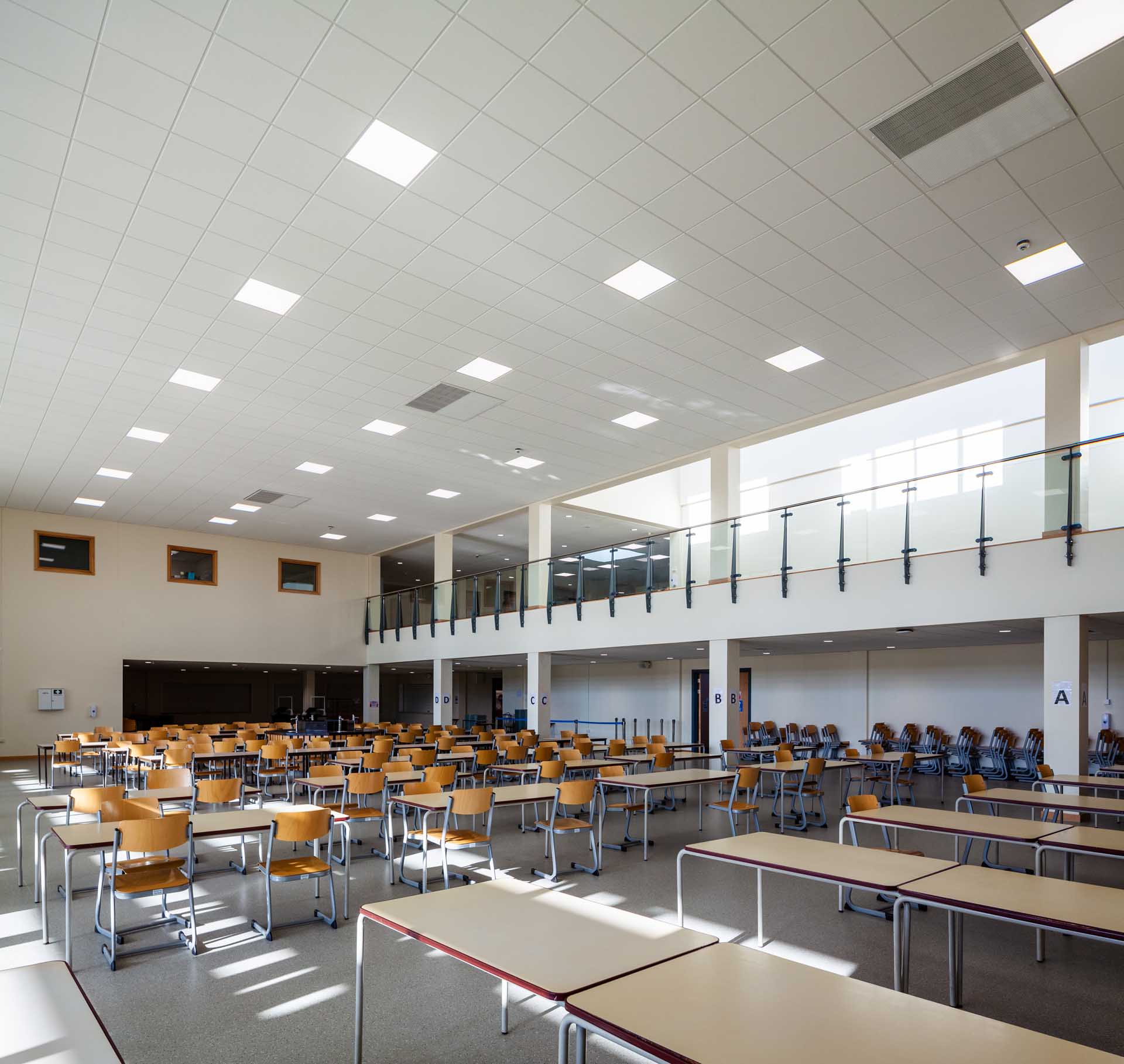 We initially contacted Passivent in 2018 enquiring about natural ventilation products for a project we had secured with Vinci Construction, Kings School Macclesfield. A&B took over the design from consultants Pick Everard and after a few discussions with Passivent we decided to bring them on board and assist us with designing the natural ventilation to spaces within the building and provide technical information for input into our thermal modelling. The technical guidance and process of placing the units into manufacture from Passivent was made very straight forward. In July 2019 we received our first delivery, the fitment of these Airscoop units and the wiring of the iC8000 intelligent controls was simple making the commissioning period a real success. Passivent is definitely a company I will be utilising in the future.

Craig Sanders, Mechanical Contracts Manager at A & B Engineering
T G Escapes Ltd first engaged with Passivent in early 2019 and the company have since become a valued part of our supply chain, working closely with our design, procurement and operations teams. We have found the Passivent team to be knowledgeable, helpful and accommodating and have developed a strong relationship with our Passivent account manager, they have always been responsive to any queries raised. Strong lines of communication ensure our requirements are scheduled well in advance and products arrive on site in line with our programme of works. We look forward to further strengthening our relationship in the coming years and see Passivent as a valued part of our robust supply chain.

Darren Kelly, Operations Manager at T G Escapes
Passivent have been my 'go-to' natural ventilation specialist for the past 10 years, not only due to the quality of their equipment, but the assistance from their engineers from design stage through to after care is unmatched. They have provided valued support & solutions for various applications throughout the years, & remain my first port of call for anything natural ventilation related.

Jack Melling, Pre-Construction Manager at Heat Radiation