At the end of 2021 The Manchester College and UCEN Manchester, part of the LTE Group, opened its £25m redeveloped Openshaw campus.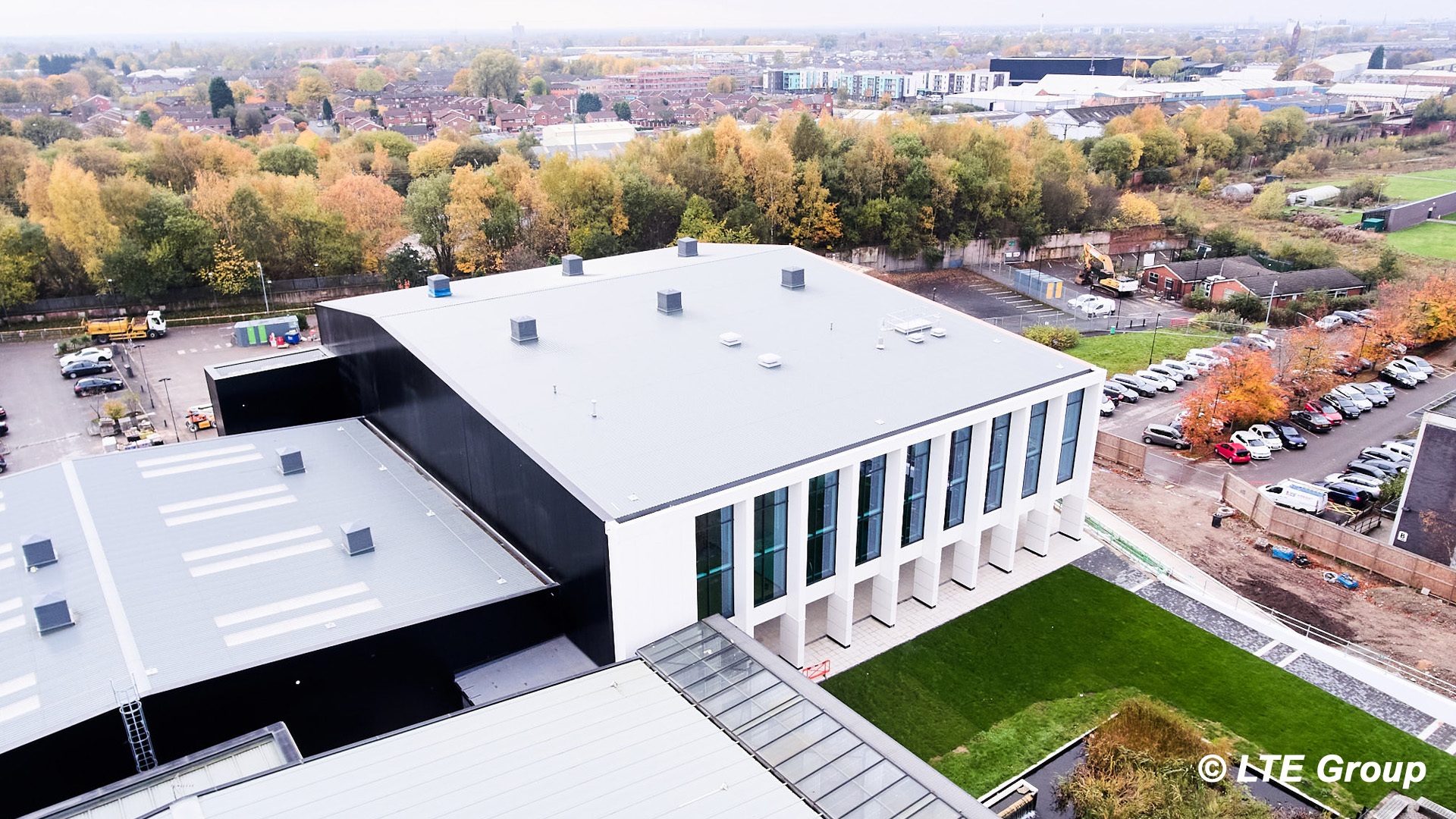 The £12.5m sports hall, at the heart of the development, now houses the College's Centre of Excellence for Sport and includes a six court multi-discipline sports hall with viewing gallery together with a media suite with match analysis capability. It was designed by the architects Ellis Williams and Rider Levett Bucknall and built by Caddick Construction. The expansive roof over the state-of-the art facility took five weeks of precision work to successfully lower and secure into place.
Working closely with Quality Engineering Design consultancy, Walsh Integrated Services and Caddick Construction Passivent supplied six Airscoop roof terminals and eight wall Aircool ventilators alongside a Passivent iC8000 multi-zone controller as part of a natural ventilation strategy for the sports hall.
Alongside the sports facilities the Industry Excellence Academies include a state-of-the-art hospital suite with mock hospital ward, a mock nursery and a motor vehicle learning facility plus specialist construction training facilities for carpentry, joinery and brickwork. As part of the natural ventilation strategy for the workshops Passivent supplied five Hybrid Plus Airstract roof ventilation terminals, also controlled by the Passivent iC8000 controller.
The development is part of one of the largest co-created and co-funded projects the post-16 education sector has ever seen, and is funded by a collaboration between LTE Group, Greater Manchester Combined Authority, Greater Manchester Local Enterprise Partnership and Manchester City Council, alongside commercial backing from Santander. The construction is part of LTE Group's £140m long-term investment strategy in response to an increase in demand for regional training and skills.
Thank you to LTE Group for allowing us to share this image.
You may also be interested in…