Passivent has a wide range of 'smart' demand controlled mechanical extract options available for use in a variety of applications and systems, all designed to provide truly adaptive ventilation. They are located in wet rooms such as bathrooms, toilets and kitchens. 
As each room has different ventilation requirements, it is imperative the ventilation rate can adapt to the conditions in each of these rooms. For example, a toilet is not permanently occupied and so does not need such a high level of permanent extraction. However, once occupied a boosted rate is required.  The Passivent range provides fully automated, energy efficient extracts which respond to additional ventilation demand – all of which can be retrofitted to most central mechanical extract systems to reduce heat loss and boost efficiency.  
For all the products shown below please see the iMEV range brochure here for further information, contact Passivent on +44 (0) 1732 850770, projects@passivent.com.
Humidity sensitive models, some with switched boost
Models: A121, A133, A133SH
Provide fully automated 'enhanced' extraction in response to increased levels of humidity. Some have a boost function operated by a switch. 
For example, the Passivent A121 extract increases from 4l/s to 21l/s when relative humidity passes 30%.
Constant volume with switched boost
Models: A141E, A141EWC, A142C
For when a constant level of ventilation is wanted for the majority of the time whilst still offering a boost option operated by a switch.
Constant volume with passive infra-red boost
Models: A141PIR, A141PIRWC
Provides constant extraction at a relatively low level but boosts automatically for 30 minutes when movement is detected within the space. 
For example, the Passivent A141PIR extract increases from 4l/s to 18l/s for 30 minutes after motion is detected. 
Constant volume
Models: A141/15, A141/30, A141/45, A141/60
Extract is set at a constant level. Increased extraction is regulated by fan speed rather than the extract itself.
Boost switch (timed for 30 mins)
Model: A132 – use with A133, A133SH, A141E
Constant boost switch
Model: A134 – use with A142C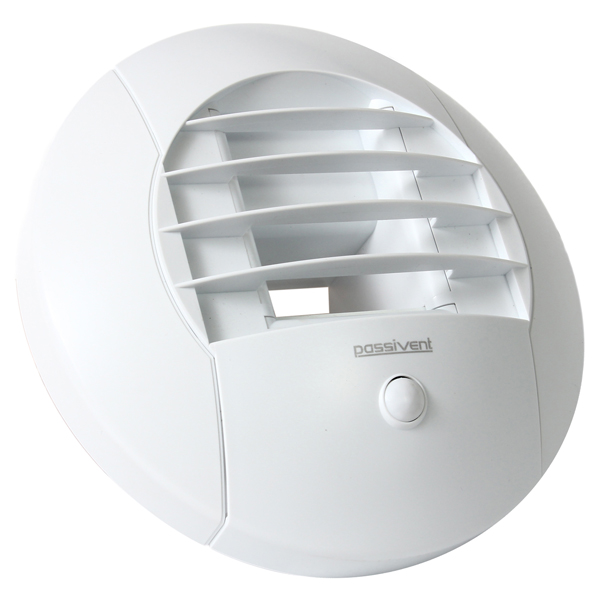 Have a question?
For any questions or queries about our product ranges and the technical support services we can offer, please contact us using the form below.