The striking North Sea Observatory on Lincolnshire's coast is a great example of how Passivent and Kingfisher louvre products can be installed together to provide a total solution to the customer.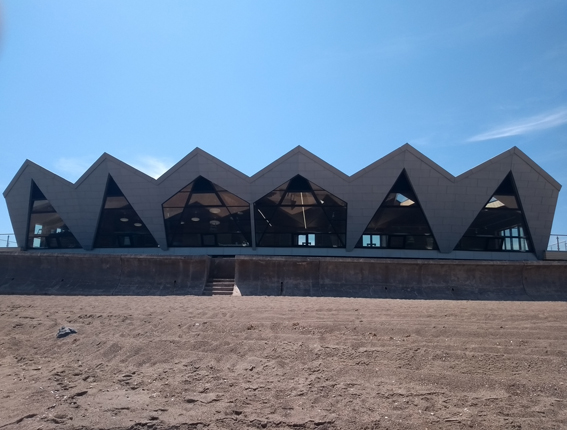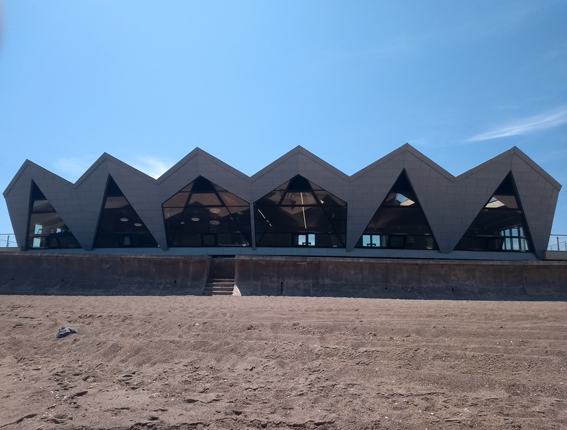 Used on the sea facing side of the building for ventilation, Kingfisher's KW75Z louvres provide weatherability against the elements. They were supplied in a glazing frame with four triangular and two pentagon shaped louvres being custom-made. Designing and manufacturing such unusual shapes was a challenge as Kingfisher are rarely required to provide non-square louvres and until this project, had never made pentagons, however the team rose to the occasion and did a great job!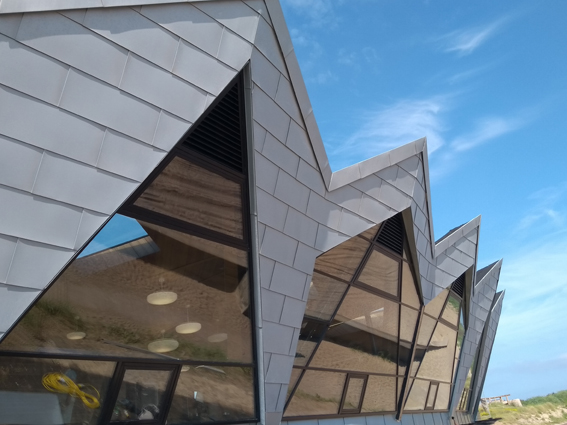 Passivent's motorised dampers were fitted internally to the windows, behind the Kingfisher louvres and together with our iC8000 control systems, manage the airflow in and out of the building. The controller also signals to third-party window actuators that need to be operated.
Located in Chapel St Leonards, the building contains a café, observatory area and small art gallery and opened to the public at the end of August.
For more information on Passivent, contacts us at projects@passivent.com, tel. 01732 850 770 or visit our website www.passivent.com
Simlarly, for more information on Kingfisher Louvres Systems, contacts us at admin@kingfisherlouvres.com, tel. 01773 814 102 or visit our website www.kingfisherlouvres.com
You may also be interested in…