Karen Scrace, Product Manager at Passivent, helps specifiers of education environments to choose between a natural or hybrid ventilation strategy in order to provide the right healthy environment for students.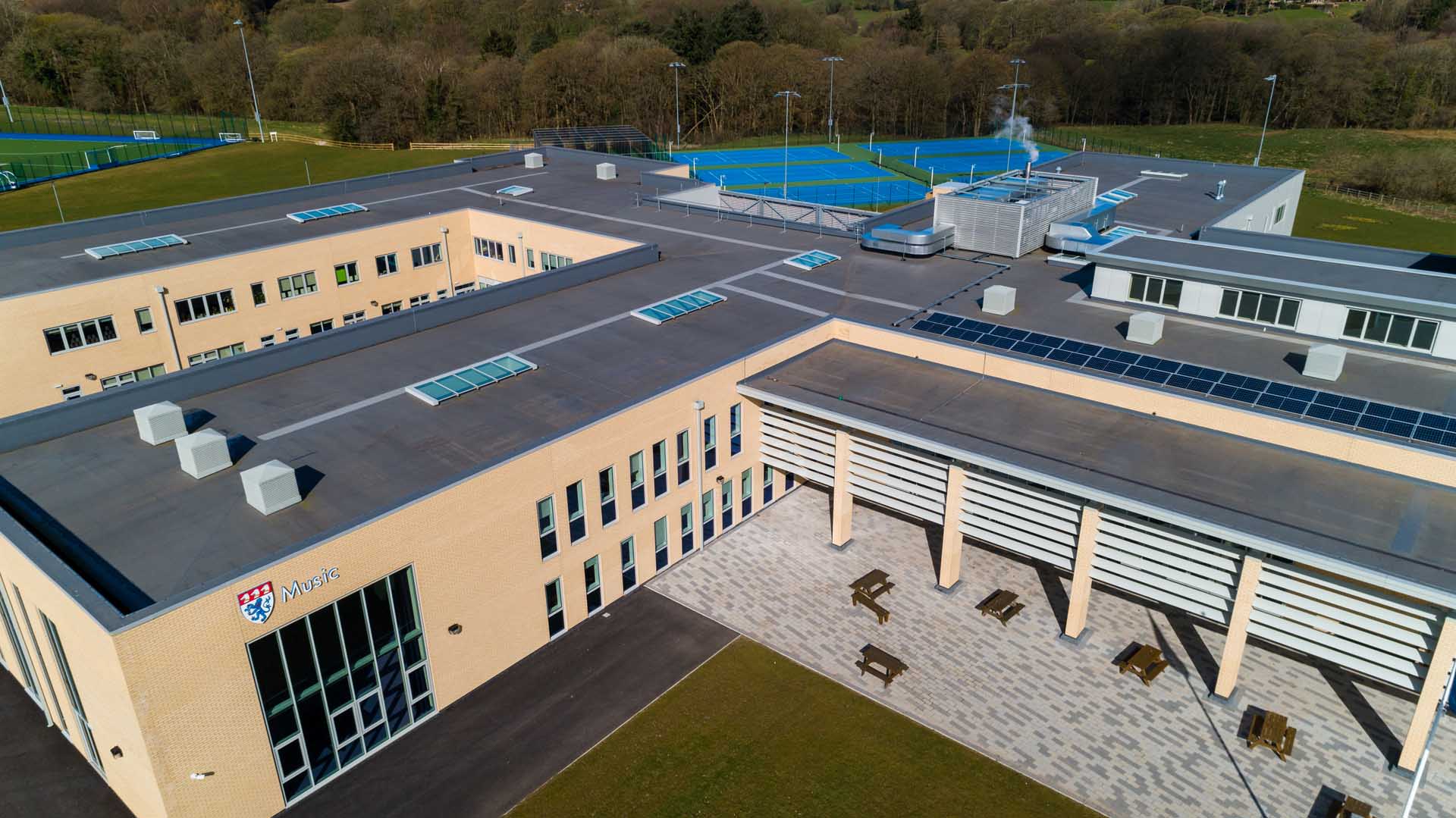 The recent Covid-19 pandemic and subsequent Government campaigns have changed the way many people think about ventilation, not least in the education sector. Improved indoor air quality has long been recognised as a key factor in the design of educational facilities but implementing a strategy that works in both theory and practice can be a challenge. Karen Scrace, product manager from ventilation specialist Passivent explains what specifiers working in this sector need to consider before implementing either a natural or hybrid ventilation strategy and how the supply chain can help.
Maintaining a good supply of fresh air within any communal space is not only important to help control internal temperatures and CO₂ levels, which in turn aids concentration, but in this new post-pandemic world, it's also essential in removing potentially harmful pathogens carried in exhaled breath. Older school buildings have really highlighted the need for all new educational facilities to have a robust ventilation strategy in place and one that is ideally addressed at the design stage.
Making the grade – ventilation regulations and compliance
All new or refurbished schools in the UK must be compliant with Building Bulletin (BB) 101 which provides guidance on ventilation, thermal comfort and indoor air quality. Projects must also comply with the necessary Building Regulations, including new stricter targets on ventilation as outlined in Part F, conservation of energy as outlined in Part L and the acoustic requirements set out in Part E. Additional guidance on the acoustic design of schools is also detailed in BB93.
A ventilation system should ensure comfortable temperatures within the occupied zone, provide sufficient fresh air to occupants and, in winter months, avoid cold draughts and minimise heat losses. Schools must also be thermally modelled to prove that they will not overheat.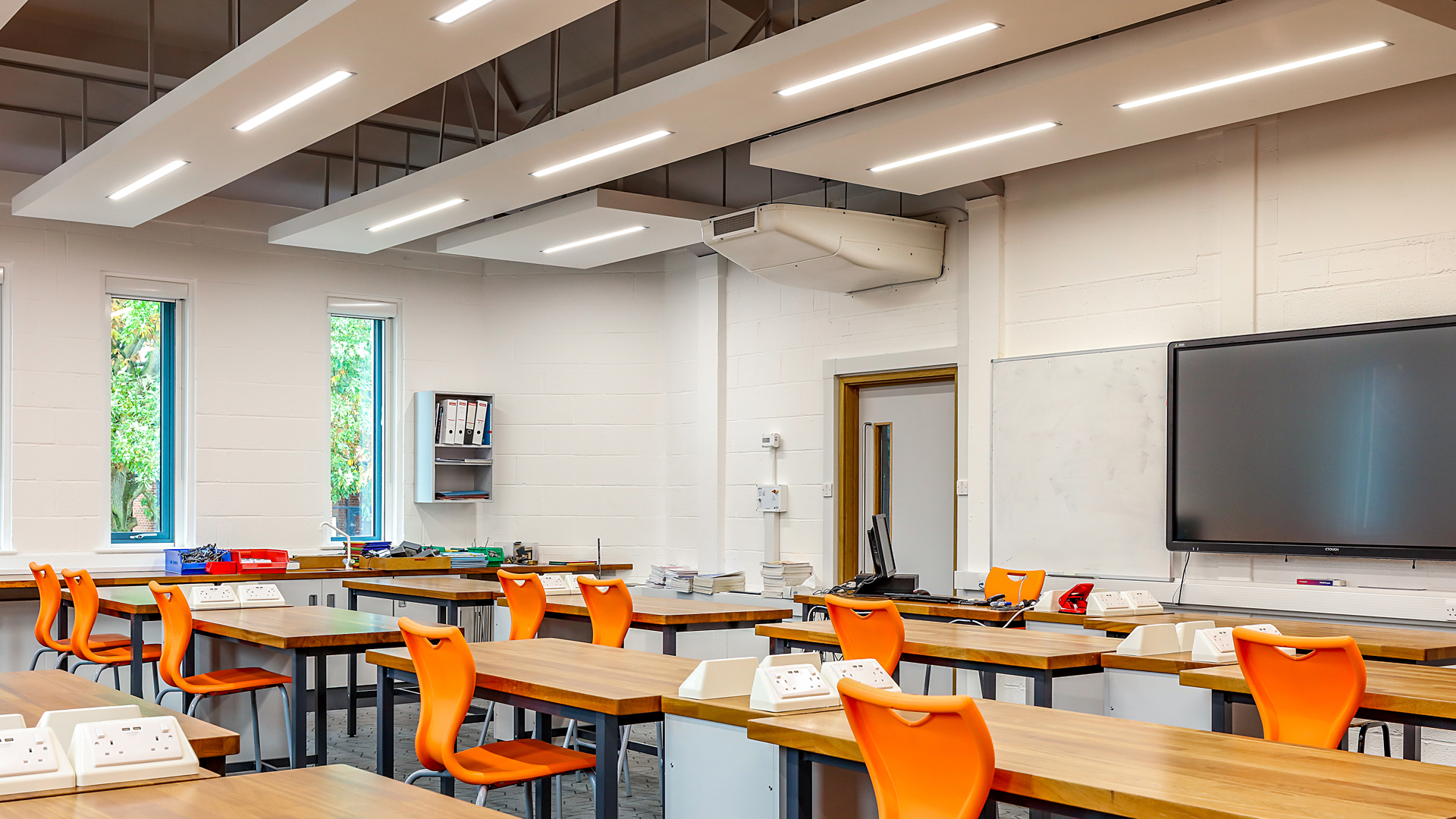 Close attention should also be paid to the daily average CO₂ levels within a room as poor air quality is detrimental to both wellbeing and learning. As a rule, for natural ventilation systems or hybrid ventilation systems operating in passive mode, these levels should be less than 1500ppm during the occupied period and not exceeding 2000ppm for more than 20 consecutive minutes each day. For mechanical ventilation systems, or when hybrid systems are operating in mechanical mode, these levels should be 1000ppm during the occupied period and not exceeding 1500ppm for more than 20 consecutive minutes each day. A system should be designed to achieve a CO₂ level for the majority of the occupied time of less than 1200ppm for a new building (criterion for a category II building).
Care must also be taken in terms of how ventilation systems can influence the acoustic performance of a school building and must comply with the guidance set out in BB93. Classrooms should be designed to ensure that the teacher can be heard, and that learning is not affected by the ambient noise in the room. In standard new-build classrooms, the upper limit for the ambient noise level is 35dB with a tolerance of 5dB for natural and hybrid ventilation systems. This can be increased to 55dB for the hottest 200 hours of the year to allow fans to run harder.
The natural choice
Put simply, natural ventilation is the method of ventilating an internal space without the requirement of fans. Such systems are reliant on a number of natural forces such as external-to-internal temperature difference, wind pressure and buoyancy – essentially the force that makes warm air rise. As a result, natural ventilation systems are less energy-intensive than other systems and also require minimal maintenance. It is widely accepted as a ventilation strategy for schools and can bring a number of benefits but it has to be considered at early design stage to allow for cross flow of air, stacks and general planning of air paths and circulation throughout the building.
Fully naturally ventilated spaces can be BB101 compliant by tempering the incoming air. This can be achieved by the use of a heating coil or by placing inlets behind radiators. As well as operational benefits, naturally ventilated spaces are widely accepted as being preferable places to work and study, with the fresh supply of air helping to keep CO₂ levels low and reducing both pollutants and pathogens. As there is no mixing of stale room air, natural ventilation can boost health and wellbeing and can play an important role in minimising the spread of viruses such as Covid-19.
The passive nature of this type of ventilation also means there is no disturbing noise from fans so acoustic requirements can be successfully met.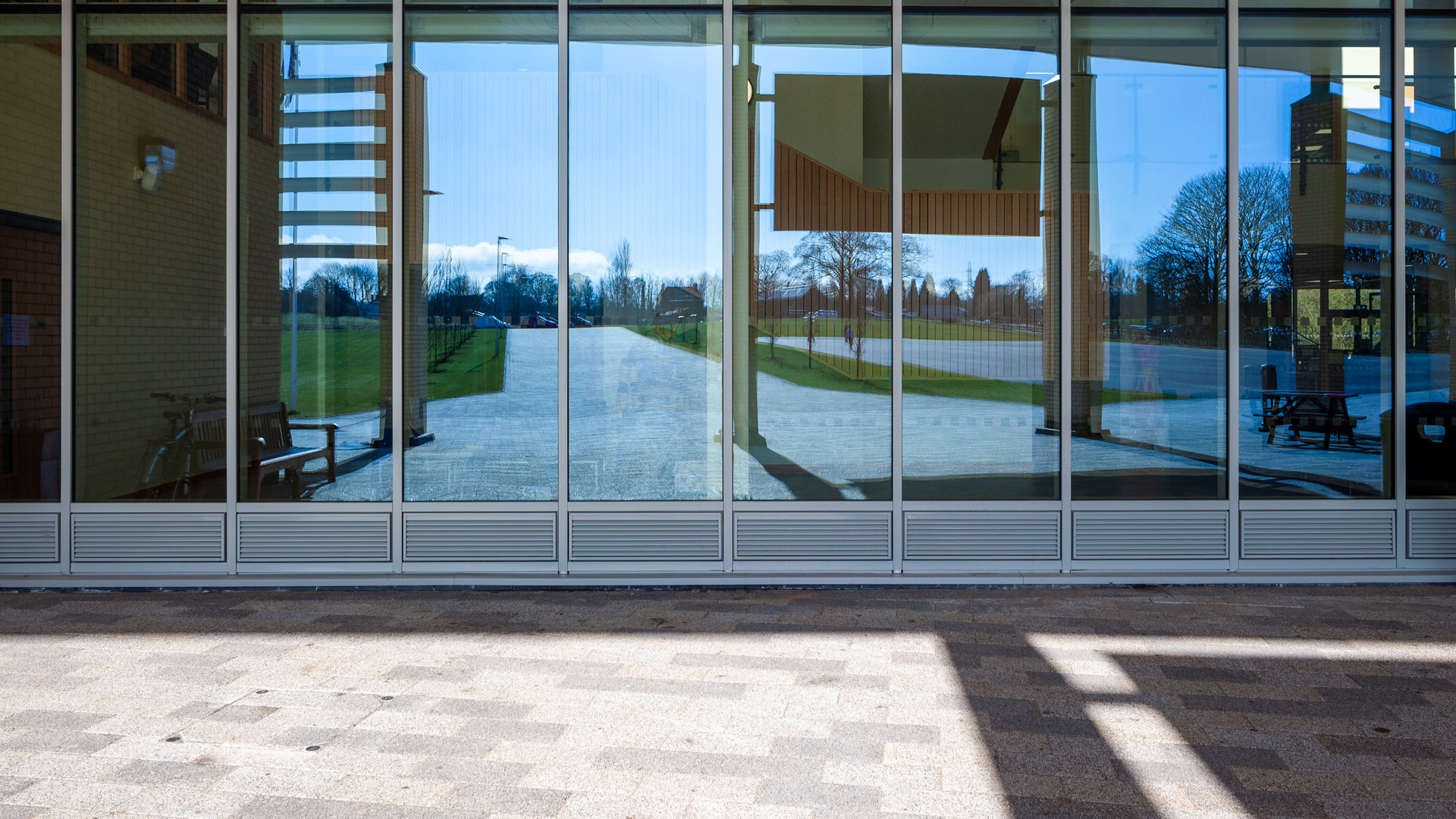 The hybrid choice
When a project will not lend itself to a fully natural ventilated system or when particular classrooms need an individual solution, hybrid ventilation provides an effective compromise. These systems feature low power consumption fans but have different settings that can be controlled and used only when needed. Importantly, this includes a passive mode so that for the most part, they can still offer many of the key benefits of natural ventilation.
For example, the system can be set to supply fresh air during the day via natural ventilation but can provide a 'boost' when CO₂ or temperature levels increase. They also provide a 'mixing' function so that incoming air can be combined with room air to avoid cold draughts in the winter. Hybrid systems can also include heater coils which can be used as a primary heat source in the space. Fully BB101 and BB93 compliant, hybrid systems are well suited to modular buildings and extensions where classrooms are ventilated independently.
Breathing new life into supply chain collaboration
From large sports halls and atriums, to individual classrooms and specialist areas such as science laboratories and ICT suites, each area of the school will require a different ventilation strategy. There will be times when natural or hybrid ventilation systems may not be suitable and a mechanical strategy may be a better option, or it may be that a combination of both is required.
It's important to make the most of all available resources to bridge the 'performance gap' between how ventilation strategies are designed and how they work in practice. As an early and considered approach is needed, it's well worth tapping into the expertise and technical knowledge of a natural and hybrid ventilation specialist such as Passivent to help create better educational buildings and healthier spaces.
This article was published in ADF magazine in June 2022 within their supplement 'Design for education and student accommodation' on pages 27 & 28.
You may also be interested in…