While roof ventilation terminals are most often seen on schools and public or commercial buildings, there's no reason why they can't be used on residential dwellings too.
Passivent's Airstract ventilation units were installed on a new 48-home development, built by Campion Homes and designed by Glasgow architects, Anderson Bell + Christie for the Gannochy Trust.  This intergenerational neighbourhood in Perth has won the Large Residential category and a sustainability accolade at the Glasgow Institute of Architects Awards in November 2020.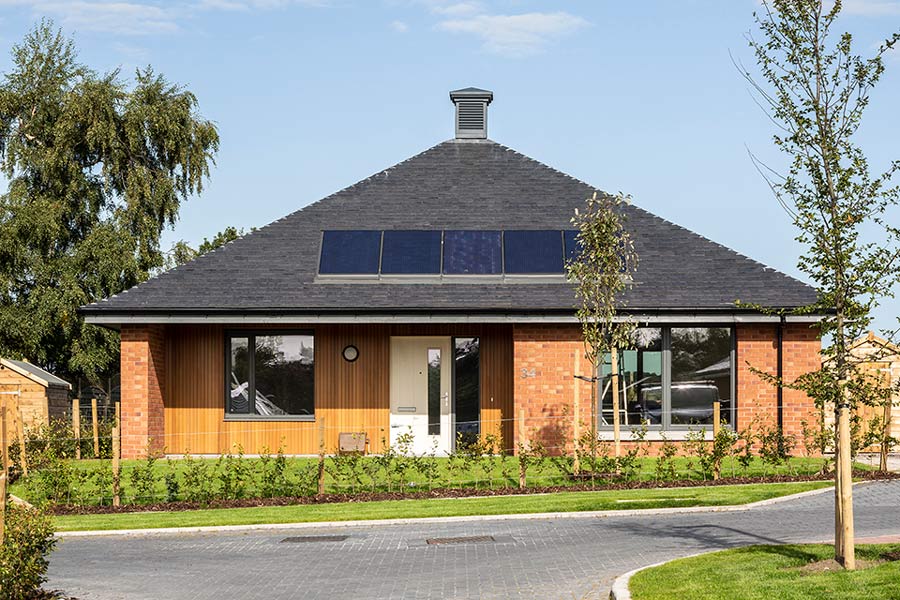 The new development is underpinned by three core design principles; 'Healthy Homes for Life,' 'Lifetime Neighbourhoods' and 'High Quality Design' which aim to improve health, accessibility and connectedness for tenants, with the flexibility to adapt to their needs as circumstances change. These guiding principles will help the Trust provide affordable rented accommodation to a wide range of people, from small families to single people of all ages, including those who need additional support to live in their own home.
Passivent's Airstract terminals, a striking feature on the roofs of this development, can be used as part of a sustainable low-energy, natural ventilation strategy to provide an exhaust outlet for used air. They combine low airflow resistance with high airflow capacity and the patented external double bank louvres have excellent weather resistance, achieving Class A effectiveness with 100% rain rejection when tested at BSRIA to BS EN 13030:2001.
The 'traditional' design from Passivent's range of Airstract terminals was chosen to fit the architecture of the dwellings which were designed to integrate with the Trust's neighbouring model village development, constructed by former Scotch whisky entrepreneur and philanthropist Arthur Kinmond (A K) Bell back in the 1930s.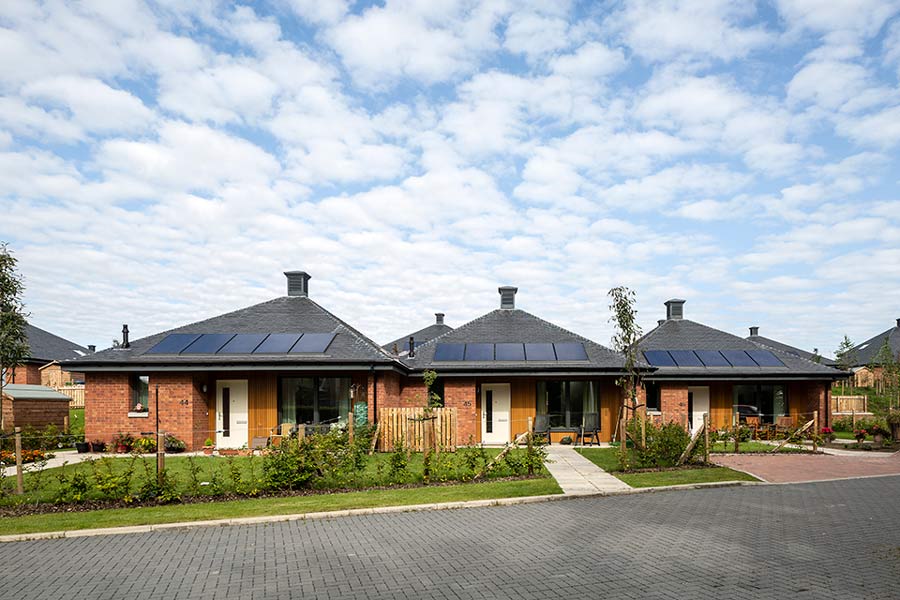 Passivent worked closely with Hawthorne Boyle, Building Services Engineering Design & Management, on this development as part of a 'healthy housing' ventilation strategy.  This strategy was designed in collaboration with the Macintosh Environmental Architecture Research Unit at The Glasgow School of Art, which involves the ongoing monitoring of air quality and occupant comfort.
To find out more about Passivent's range of roof ventilation terminals with a choice of design options suitable for a sustainable, low energy natural ventilation strategy visit AIRSTRACT® & AIRSTRACT® IAT ROOF TERMINALS, or email projects@passivent.com for technical support or general enquiries.
You can also view the Passivent Roof Ventilation Terminals brochure HERE.
You may also be interested in…