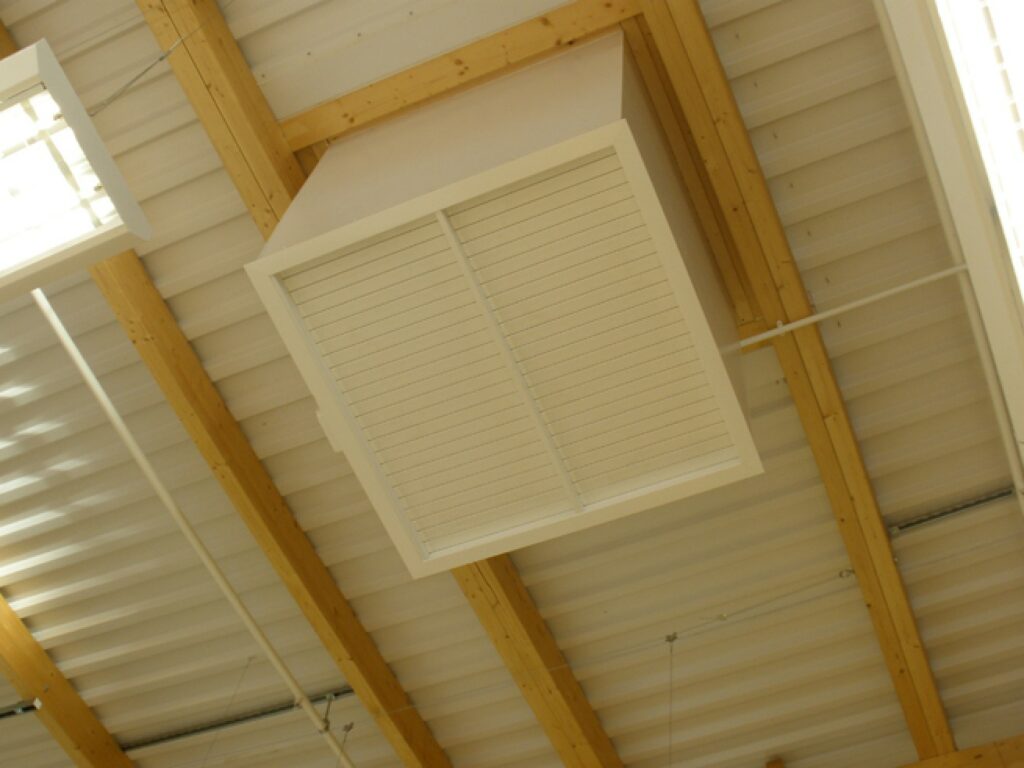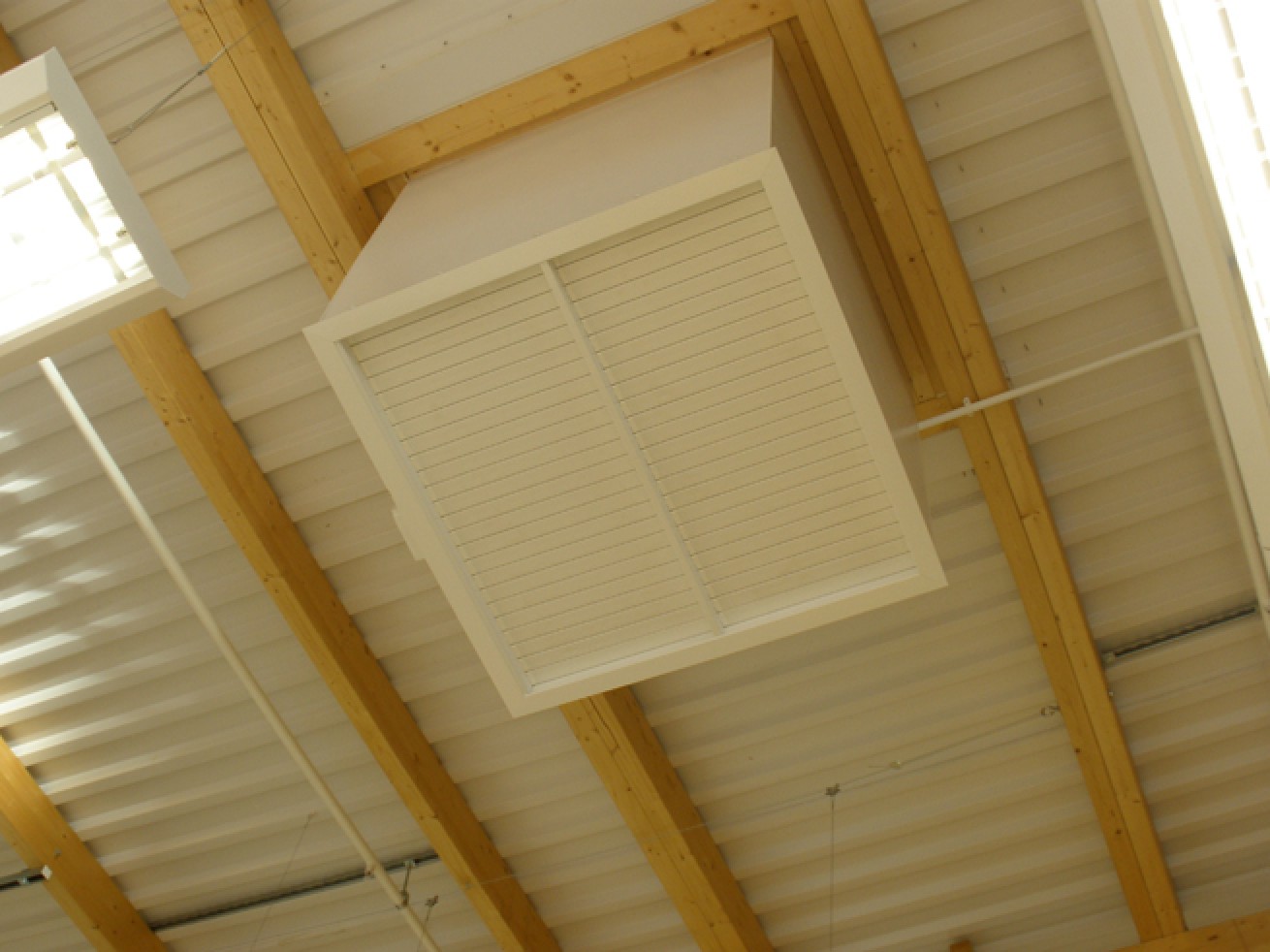 A natural ventilation strategy designed, developed and supplied by Passivent, has played a key role in helping Tesco achieve a zero carbon footprint at its first eco-store.
The UK's leading supplier of natural ventilation solutions for the commercial environment, Passivent won the contract in part through its ability to help maximize the overall energy efficiency of the building, not only through the effectiveness of the ventilation but via its innovative control interface and software which can create bespoke monitoring and analysis for the client.
The landmark project at Ramsey features four Passivent Airscoop® ventilation stacks on the single storey building's roof, which draw fresh air into the 25,000 sq ft sales floor of the building and extract the warmer, 'used' internal air.
Complex balancing of humidity and temperature
The nature of a supermarket's internal air is complex, balancing the cold air and humidity levels of fridges and freezers whilst maintaining a pleasant temperature for shoppers. Tesco has used natural ventilation for a while, but Passivent were able to bring added value, with the ability to deliver what was promised, and provide the means of not only controlling the ventilation and internal atmosphere but to monitor and analyse its performance. Tesco Ramsey project manager, Philip Jones, commented, "The store has provisionally achieved an 'excellent' BREEAM rating, and we are reviewing the potential to achieve a level of 'outstanding'!"
The Passivent Airscoops, installed by one of Passivent's installers, on behalf of main contractor RG Carter Projects, are part of the overall sustainable strategy employed at the store, which also encompasses rooflights, wind turbines, rainwater harvesting and a biofuel heating and power unit. Each Airscoop comprises a roof mounted terminal divided diagonally into four chambers. Wind from any direction is channelled down through the windward chambers into the building, which displaces the warm, 'used' air out through the leeward chambers by harnessing naturally occurring convection whereby warm air rises. The only electrical consumption is that required to modulate the louvres to adjust the flow rate.