Passivent offers two Continuous Professional Development presentations, with a focus on getting your building's ventilation right, covering the key technical requirements and functions and meeting the appropriate building regulations and standards.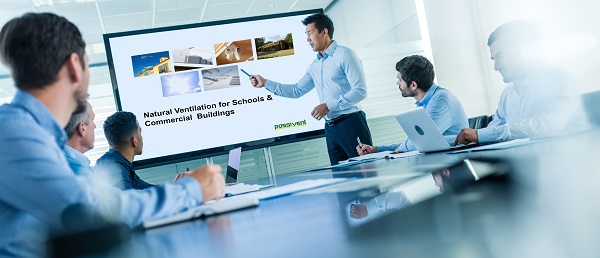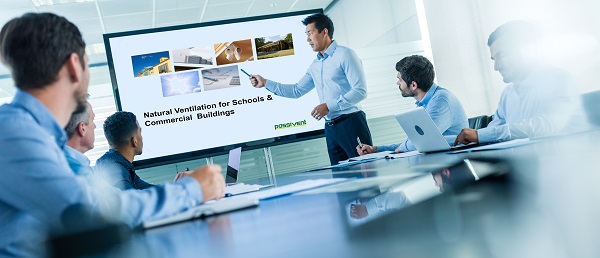 CPDs available:
Natural Ventilation in Schools & Commercial Buildings (including 2018 changes to Building Bulletin BB101)

Effective & Efficient Ventilation Strategies for Care Homes
With a large product offering, there are many ventilation strategies that we can provide solutions to. As specialists in natural ventilation, we work closely with all levels of the specification, build and supply chain including architects, consultants and contractors to ensure the correct solution is installed to your building.
If you would like Passivent to present one of our CPDs to please contact us on either 01732 850770 or visit www.passivent.com/cpd
You may also be interested in…