Natural ventilation specialist Passivent has introduced iMEV Total, an 'intelligent' mechanical extract ventilation system that offers an automated, energy efficient approach to optimising air quality. It is suited to large, multi-residential properties such as care homes where refreshing good indoor air quality is important for occupant well-being.
The humidity-sensitive ceiling mounted extracts are flexible and adapt to the ventilation needs of individual rooms, increasing extraction rates as required in different areas at different times, without affecting other areas where ventilation is not needed. With ventilation controlled by the demands of the room environment, no user intervention is required.
iMEV Total includes a 'constant pressure' fan that runs continuously yet varies its speed according to the humidity levels of the different areas of the building by sensing the pressure in the ductwork. At night, when demand and humidity levels are low and the extract units reduce in open area, the fan speed reduces to the quietest minimum setting. With its constant operation and automatically adjustable fan speed, lower energy usage is achieved.
Using iMEV Total, a lower level of background ventilation is required to comply with Building Regulations and Building Standards compared to intermittent extractor fans. The system can also be installed in student accommodation, apartments and hotels.
For more information on Passivent iMEV, click here
Tel 01732 850 770, email projects@passivent.com or visit www.passivent.com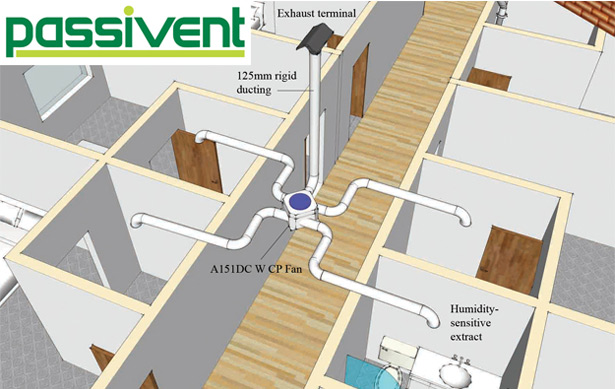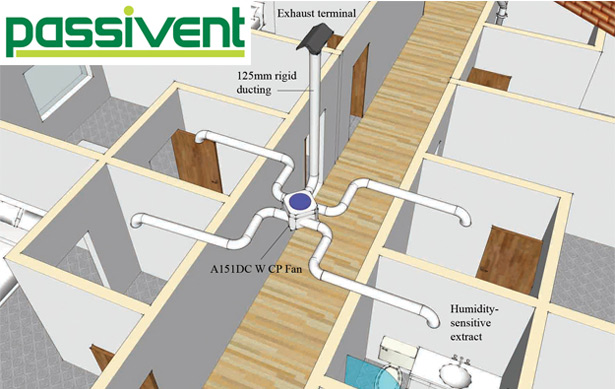 You may also be interested in…