SoundScoop is a range of innovative acoustic air transfer units from natural ventilation specialists Passivent. With an optimised acoustic design for the transfer of air between noisy and noise sensitive places, it provides natural ventilation airflow through a building, combining high levels of acoustic attenuation with very low airflow resistance.
Ideally suited to schools, SoundScoop is positioned at high level in the partition/wall between two internal spaces enabling natural air movement with minimal pressure drop. A patented sound absorbing design attenuates the mid frequency band of 500 – 2000Hz that speech and noise circulation fall into.
Developed in association with Arup, SoundScoop can be used to meet the acoustic and ventilation requirements of BB93 and Building Regulations (Parts F and E).
As James Hammick, Passivent Design Manager explains, "SoundScoop allows low resistance air movement around the building without the associated noise transmission, enabling natural ventilation to be effective in 'closed plan' environments such as classrooms as well as cellular offices and hotels."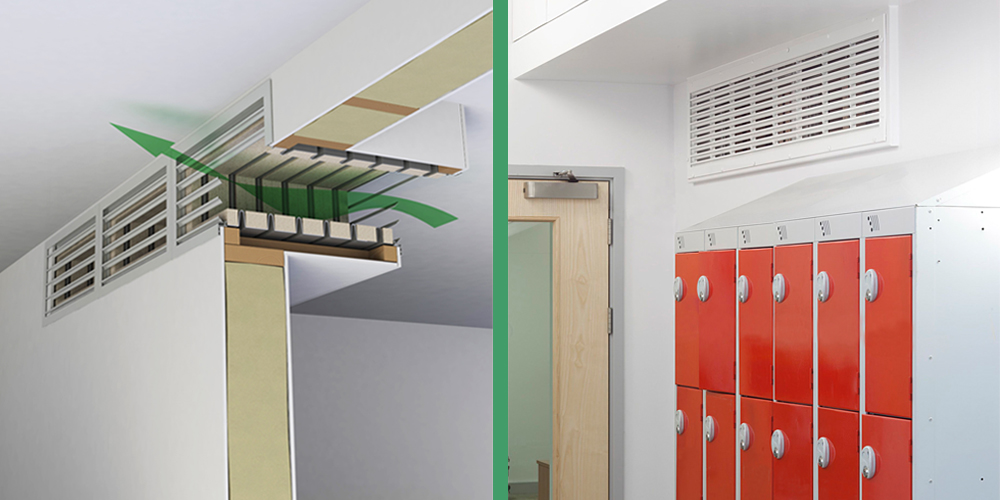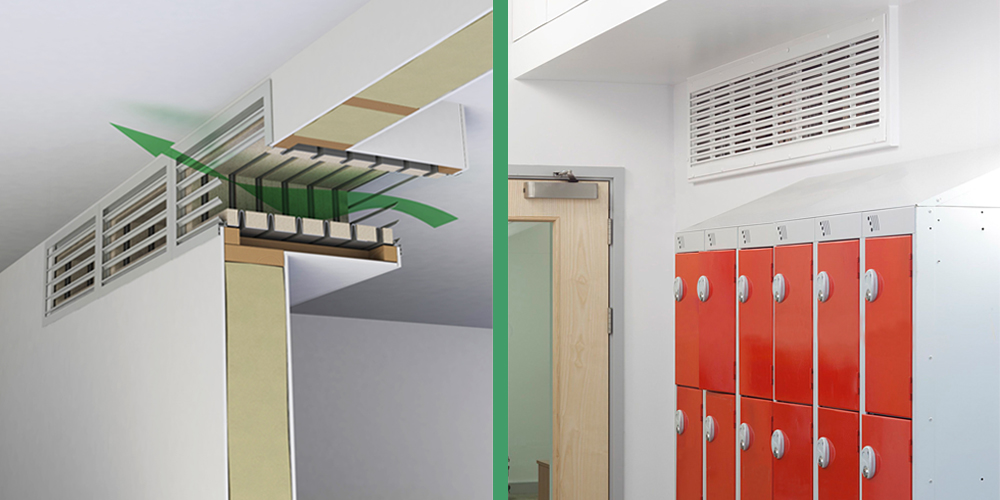 Passivent SoundScoop significantly reduces sound transmission from one area to another, whilst enabling low resistance airflow.
You may also be interested in…